Peru gets funding from Britain's 'FBI' for fight against cocaine traffickers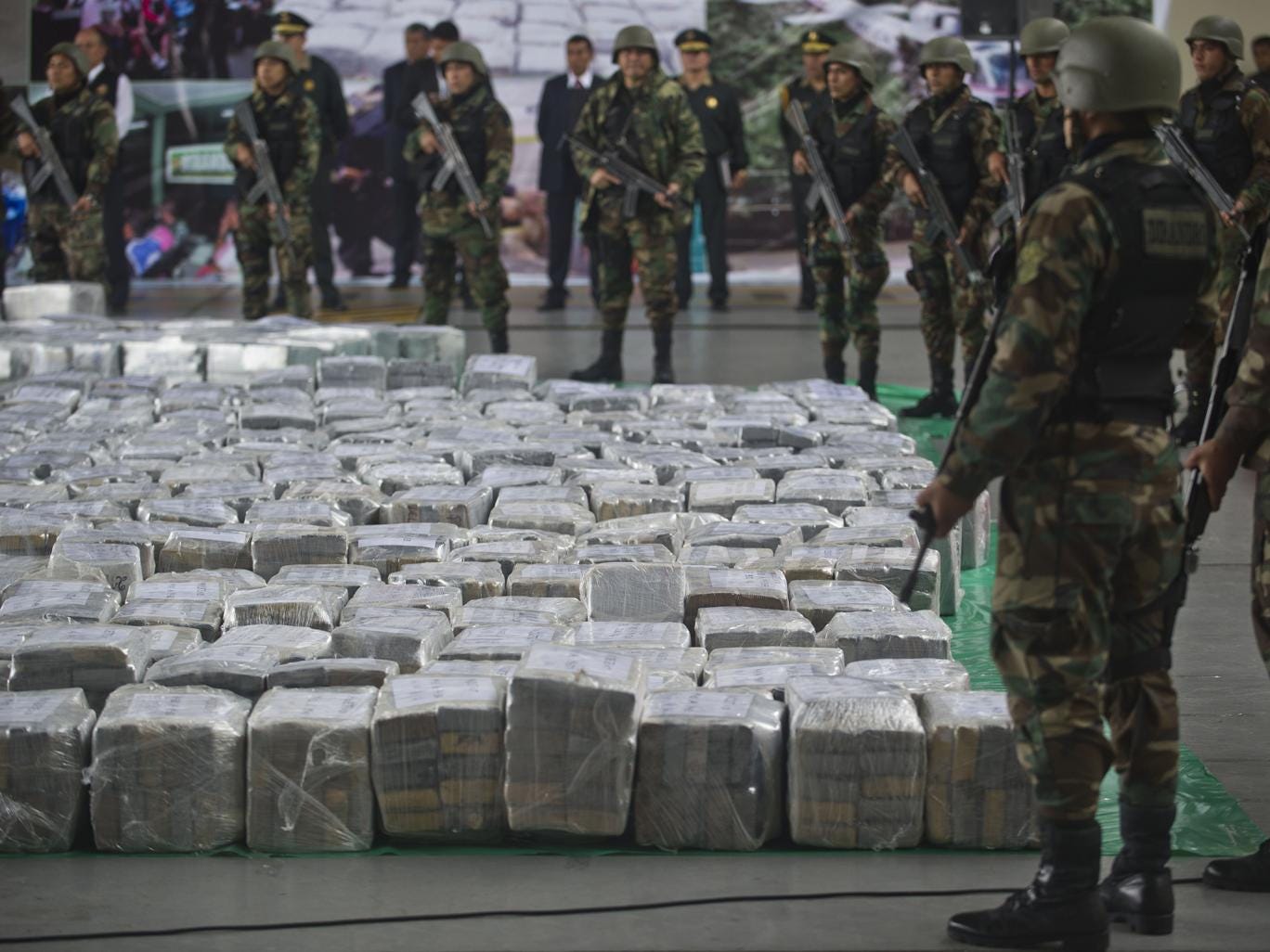 Amid concerns Peru, the principal source of European cocaine, is becoming a narco-state, a new surveillance centre to tap the phones of up to 100 drug-traffickers is being funded by Britain's "FBI".
The development comes as allegations mount of drug money penetrating politics while rampant corruption in the armed forces allows light aircraft to ferry as much as a ton of cocaine a day to Bolivia, from where it is distributed to consumers from London to Tokyo.
President Ollanta Humala, a former army officer, has taken a hard stance against the cocaine trade. But his government has zigzagged, initially working with the impoverished farmers in remote Andean valleys that grow much of Peru's coca to develop alternative crops such as cacao and coffee.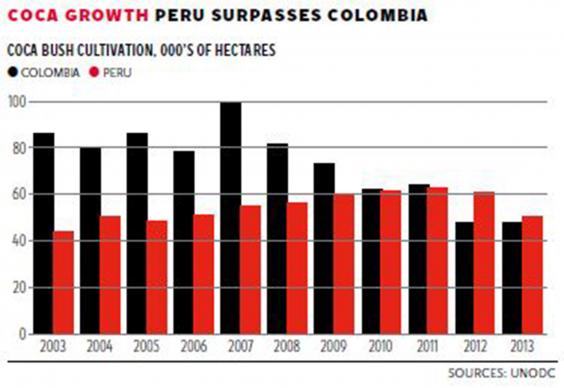 Under pressure from Washington, the government then briefly planned forced eradication, which would have seen heavily armed police officers uprooting the plants by hand. Warnings of a bloodbath as desperate growers defended their only cash crop saw Mr Humala finally adopt a less aggressive hybrid approach.
Meanwhile, Mr Humala's predecessor, Alan Garcia has come under intense scrutiny for freeing hundreds of convicted drug traffickers during his 2006-2011 presidency. Miguel Chinguel, the man handpicked by Mr Garcia to chair his presidential pardons committee, is currently on remand facing 17 years behind bars for selling pardons.
Concerns over why prosecutors are not also questioning Mr Garcia over the scandal, which threatens his run for a third presidential term next year, have deepened since the arrest in September of Peru's most wanted druglord, Gerald Oropeza. He is alleged to have sent hundreds of millons of pounds of cocaine to Europe. In recordings released this month, Oropeza allegedly claims "Uncle Alan" will save him. That prompted Mr Garcia to tweet: "Congress has already certified that I have no illicit enrichment. Chinguel will answer to the court and I am no one's uncle."
Numerous other public officials in Peru have also been linked to the drugs trade. In one unresolved case, 100kg of cocaine was discovered in a warehouse part-owned by the brother of Keiko Fujimori. The daughter of the jailed 1990s president Alberto Fujimori has a poll lead of around 20 points ahead of next April's presidential vote.
Peru vies with Colombia as the world's top producer of coca, the leaf used to make cocaine and crack cocaine. According to UN figures, Peru had 42,900 hectares of coca in 2014. Roughly half of that is in the Valley of the Apurimac and Ene Rivers. It is easily the world's biggest coca-growing zone, dotted with clandestine landing strips.
Source: http://www.independent.co.uk/news/world/americas/peru-gets-funding-from-britains-fbi-for-fight-against-cocaine-traffickers-a6695981.html